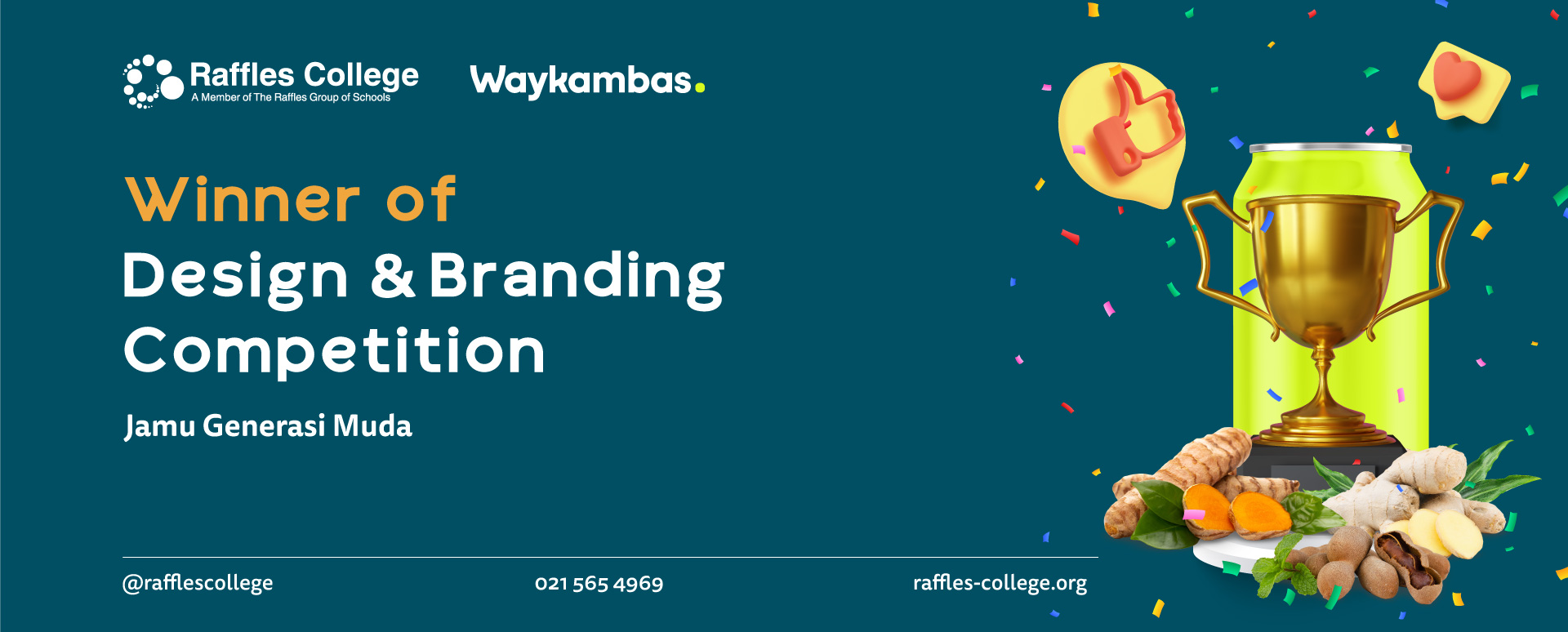 WINNER of Design and Branding Competition
Posted on April 14, 2022
This March, Raffles College and the Waykambas Agency were delighted to co-organize a design and branding competition, to inspire high school and university students to new heights of creativity. Waykambas Design and Branding works with a range of big name companies in areas such as property, banking, FMCG and others.
The theme of the competition was Jamu Generasi Muda, the aim being to raise student awareness of Indonesia's rich heritage and national culture. Indonesia has consumed jamu for over 1,300 years, winning global recognition as a world cultural heritage by UNESCO, steeped as it is in the history and culture of Indonesia.
39 high school and 15 university students registered for the competition. Before the event Waykambas Agency hosted a branding webinar dedicated to all our participants, so as to imbue them with a better understanding of branding. The winners of the competition were to receive cash, certificates, and scholarships.
Thank you to all participants who submitted a great design and branding concept. And congratulations to all our winners.
Best Branding
Marvel Kharisma, SMAN 2 Jakarta
Best Visual
Venezia, Raffles College
Best Idea
Febrindo Esa Siahaan, SMA Mater Dei
Finalists:
Sharlene Louis, Kemurnian 2
Ferensia, SMAK Mater Dei
Gaby Jonan, SMAK 5 Penabur Jakarta
Vincentius Gerd, SMA Don Bosco 1
Clarence Felix, SMKS Mutiara Bangsa 3
Brigita Felicity Nopilo, SMA Sang Timur