Manivasugen
Business Development & Corporate Strategy
Mr. Manivasugen holds his MBA from Bangalore University, India. Previously he received his Bachelor of Business and Administration from Bharathidasan University (India). He's been with Raffles College since 2014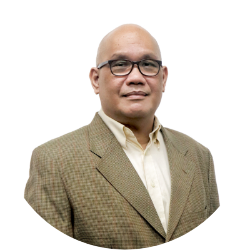 Jeffrey Aritonang
Head of Programme (HOP)
Business Studies Program
Mr Jeffrey Aritonang earned his Master Degree of Science in Accountancy and Master in Business Administration in Indormation System from Oklahoma City University. He Specializes in financial valuation of investments and companies. His other primary area of interest is in internal control and scurity in information systems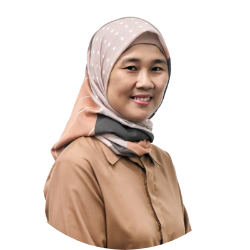 Nureeza Chong
Lecturer (BSP Program)
Ms Nuureeza pursued his Bachelor of Information Technology from Charles Sturt Unversity (Australia) and Maste of Business Adminstration in GS FAME Institute of business (Philippines). Her focus is to see that learning opportunities are relevant, meandingful and engaging to students. Ensuring each student becomes confidently equipped with the relevant skills required in the wider community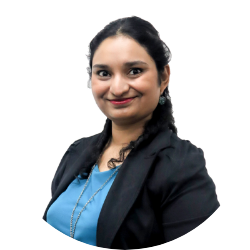 Kirti Sharma
Lecturer (BSP Program)
Ms Kirti acquired her bachelor's degree in communication at the London School of Public Relations in Jakarta, and is currently pursuing her master's degree at the same university. She is aldo a certified public Speaker, professional motivator and author of two books, and has amassed considerable experience in the fields of training and copywriting. Her career as a lecturer began in 2016, focusing on communications and English-related studies
Janice Vania Horman
Lecturer (BSP Program)
Ms Janice took a First Class Honours degree in business management at the University of Herfordshire in the United Kingdom. Her aims is to provide a top-class education for her students in order for them to excel in the business world.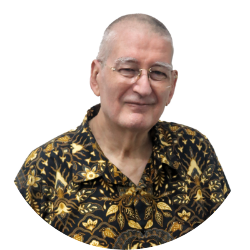 Malcolm Johnson
Lecturer in English
Mr Malcolm took an honours degree in English literature at the University of Leeds in England, followed by a Postgraduate Diploma in Teaching English as a Second Language. He then specialized in language testing and evaluation. He later joined the Overseas Career Service of the British Council, working in the fields of educational cooperation and development in nine countries before settling in Indonesia.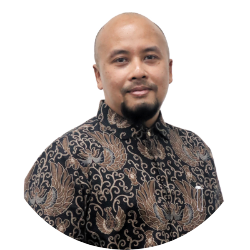 Ahmad Arif Ali
Head of Programme (HOP)
Designpreneur Program
Mr Arif graduated from Multimedia University Malaysia with Bachelor (Hons) in Multimedia majoring in Digital Media back in 2001.
He believes that hands-on experience is vital for students to develop a well-rounded understanding of Design and Entrepreneurship. He lectures in the Designpreneur program from FMDS Singapore.
Rian Dimas Kusumah
Lecturer (Designpreneur Program)
Mr Rian acquired his Bachelor of Art and Design (major in Visual Communication) and Master of Multimedia Design at Monash University (Australia).
He previously worked as a Graphic Designer in Unik Studio HK and Datacomm Diangraha.
Novianthony Wiyanto
Lecturer (Designpreneur Program)
Mr Thony completed his Bachelor of Design in Multimedia Design from
Swinburne University, Australia. After graduating, he pursued his career by working in several companies in Australia and Singapore. He aims to bring this medley of experiences to his lectures and provide students with diverse, active, and engaging classroom learning experiences.