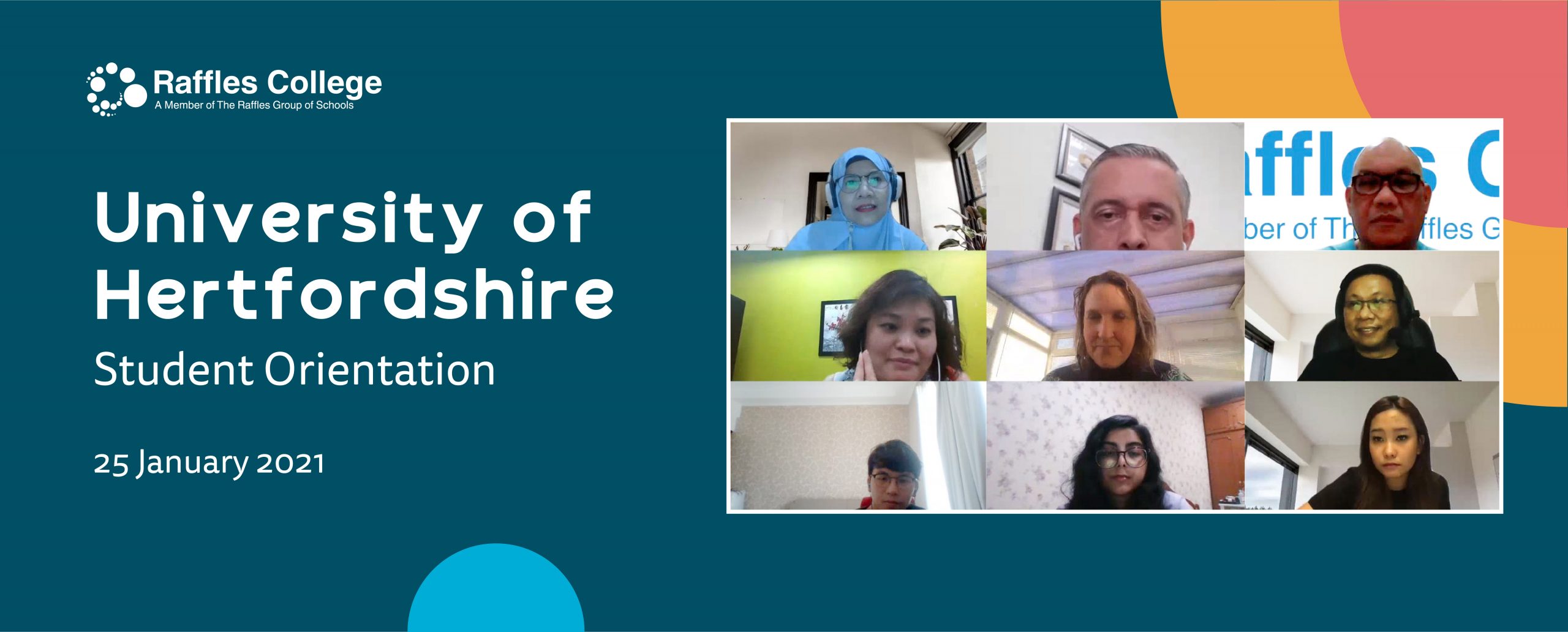 Welcome to the University of Hertfordshire – UH Student Orientation
Posted on March 31, 2021
Where there's a will, there's a way. Seven hours difference between Jakarta and the United Kingdom cannot stop the show from going on. Finally, the time has come for Raffles College's diploma holders to take the first step in embarking on their new journey with the University of Hertfordshire, an international university located in the UK, without having to travel there.
Even though the world is in the middle of the COVID-19 pandemic, the education process does not stop and will continue. 2021 opens up opportunities for Raffles College's students to earn their international degrees in Jakarta. Studying with the University of Hertfordshire will help shape students into creative thinking business leaders, able to solve problems and adapt to different situations – essential skills in the world of business.
This year, online learning has become the only way for education to go on – which can be a blessing, or a curse. Fortunately, for an international college in Jakarta like Raffles, the blessings far outweigh the curses. Having highly-motivated students is crucial in pursuing online learning, and the amount of support provided by partnership between a local and an international university is truly remarkable. Modules, webinars, websites, and tutors from both the UK and Jakarta, are a resource that will inspire students to reach their full potential. However, it takes two hands to clap. Students must be fully committed to their online classes, as it can be all too easy to lose one's sense of direction. Being disciplined and consistent is the pathway to success.
To all students, a very warm welcome to the University of Hertfordshire. The pandemic cannot stop you chasing your dream of acquiring an international degree through a local college in Jakarta – Raffles College. We wish you the very best of luck in your studies, and truly hope that you will enjoy your journey. Always take the initiative, start now, no more 'tomorrows'. Orientation day is just the beginning, and we cannot wait to see you shine with the brightest smile on your faces at the end of the path.