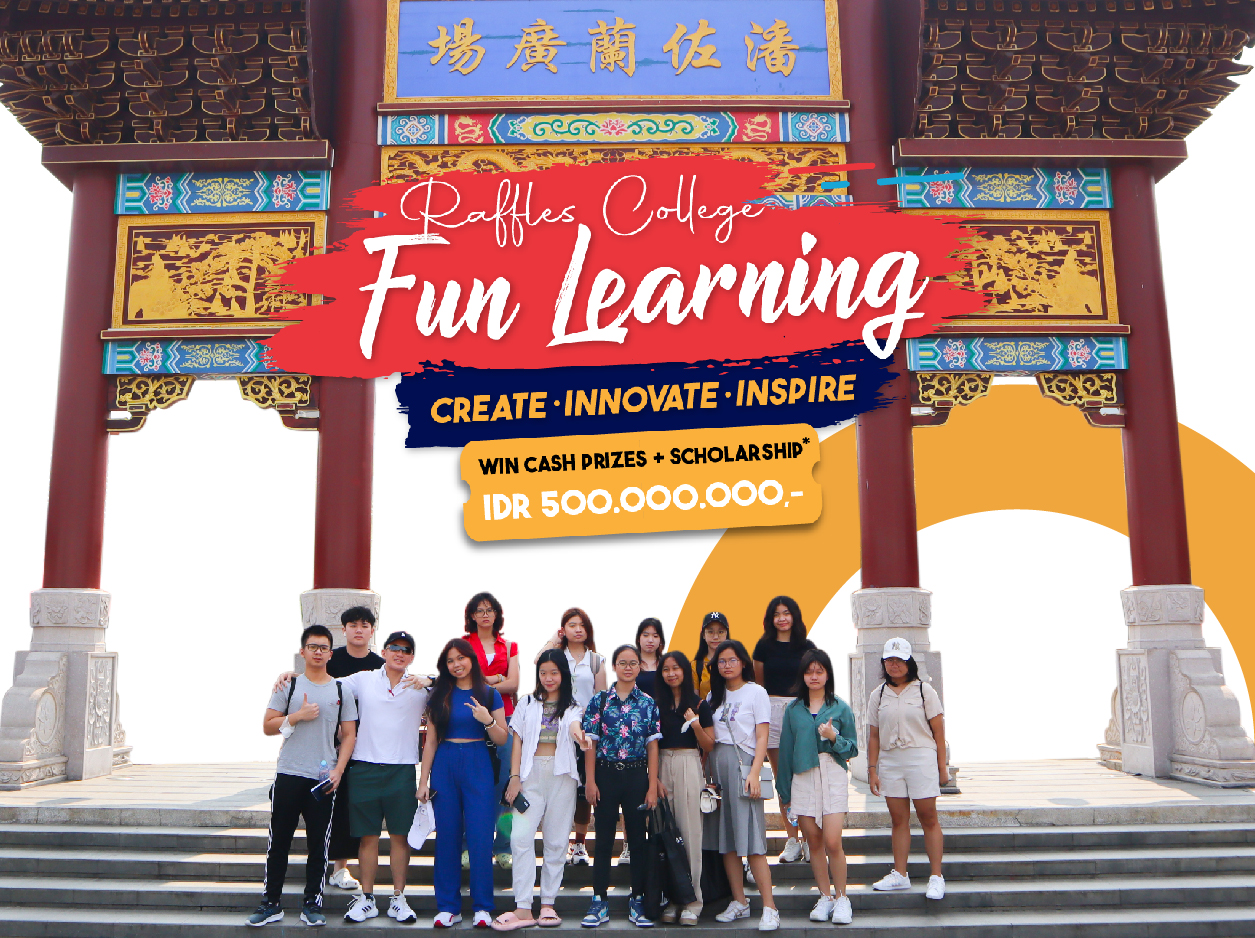 RC Fun Learning a Holiday Program for Highschool Student
Posted on June 27, 2023
School holidays are an opportunity for students to take a break from their school responsibilities, but also to work on themselves. There are many ways for students to spend holidays usefully, as well as to acquire new skills and have fun.
When school is over, the first thing students think of is how to have fun. And although the school holiday is indeed a time to relax, students shouldn't overlook many opportunities for personal development. There are various activities for which there is never enough time during the school year. With a little effort, students can spend their holiday filled with fun activities, and learn new things that could be very useful both in the new school year, and in everyday life as well.
On Thursday 22 June 2023, Raffles College conducts a Holiday program dedicated to high school students. This program includes a field trip where students do research on a product and make a short video promotion, they are divided into 5 teams. At the end of the program each team must present their research as well as their video to the judges. The winner will receive a scholarship, medals and cash money. Raffles college also facilitated refreshments, research fund and lunch for all participants.
The objective of the event is to encourage students to be innovative and creative. All participants given their very best and presented good research and creative videos. Congratulations to all winners, you are awesome. We would like to Thank all schools who participated in this event:
Raffles Christian School
Sampoerna Academy
Saint Nicholas School
SMA Kemurnian II
Bent Tree School
Pahoa School
Mentari Grand Surya
SMA Cahaya Kudus
SMA Ricci 1
SMA Santa Theresia
Beacon Academy
Bina Tunas Bangsa