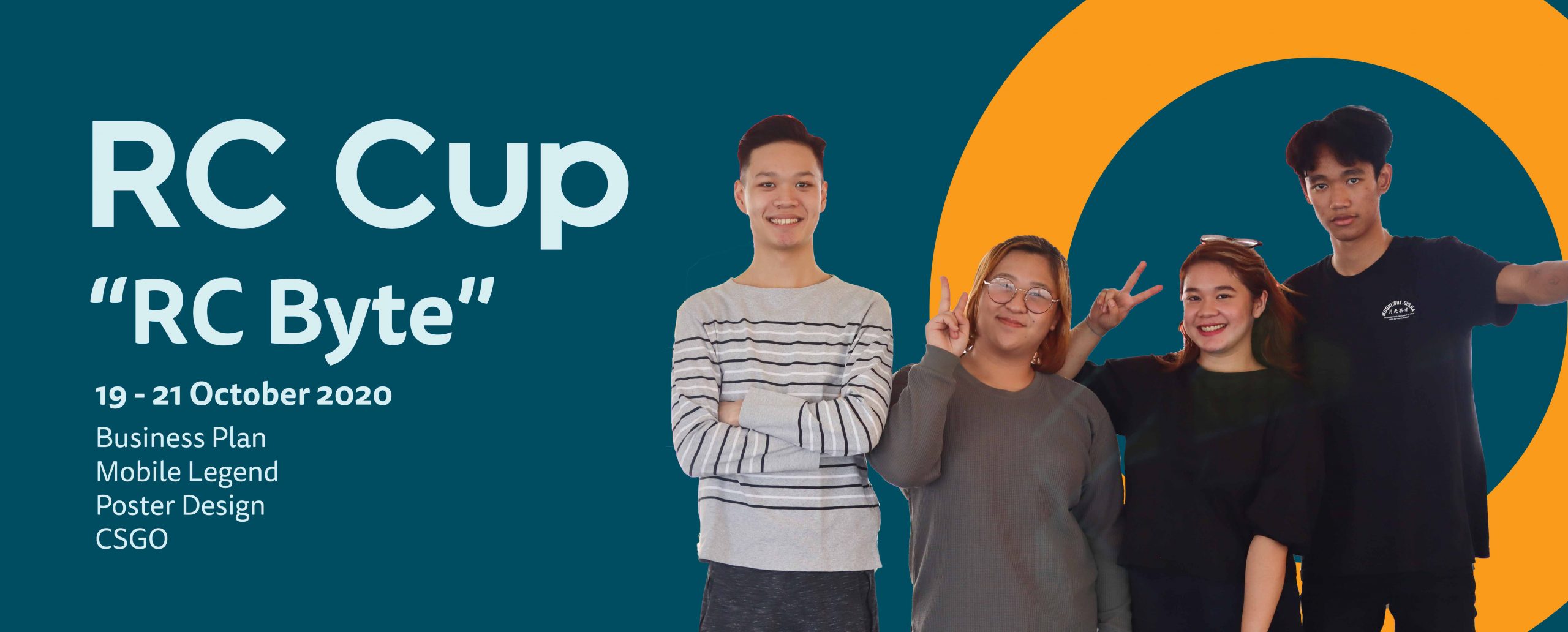 RC Cup : RC Byte by Student Council
Posted on March 30, 2021
Raffles College Student Council held a very special event on 19 October – RC-BYTE, the Online Cup. Because of the pandemic the event had to be streamed over three days. The competitions were Mobile Legend, Poster Design and CSGO Tournament. The winners of each competition received a cash prize and a personal e-certificate.
On the 20th, the Mobile Legend tournament was streamed live via the Student Council's YouTube account – it took a mind-boggling seven hours for the entire tournament to be played out! There were six teams in all – Raffles College, SMA Budi Agung, Dian Kasih School, Kalam Kudus, and Raffles Kelapa Gading. The winner was the Raffles Kelapa Gading School team, with Dian Kasih School in second place.
The 21st saw a Google Meet exhibition of entries from the Poster Design competition. The highlight was each of the participants giving a brief presentation about their artworks – where they found their inspiration, what techniques and tools they used in making their posters. Five schools participated – Kristen Ketapang, Dharma Bangsa, and SMAK Penabur Kota Tangerang. The winner was Callista from Kristen Ketapang School, and second place went to Najwa from Dharma Bangsa School.
On the second day a CSGO Tournament was held, open to members of the public aged between 15 and 21. As it was an open competition, the participants played under a team name, not their schools. Just like the Mobile Legend tournament, it was streamed online via the Student Council YouTube account, and lasted about four hours. A total of four groups competed in this tournament. They were 'Denk pey pey', 'Disquad', 'Mercy to us Please', and 'Solidarity. The winner was 'Denk Pey Pey', and second place was taken by 'Disquad'.
We were absolutely delighted with the success of our tournament, even though it was only a virtual presentation – it was three days of great fun. Now, when shall we hold our next virtual competion!