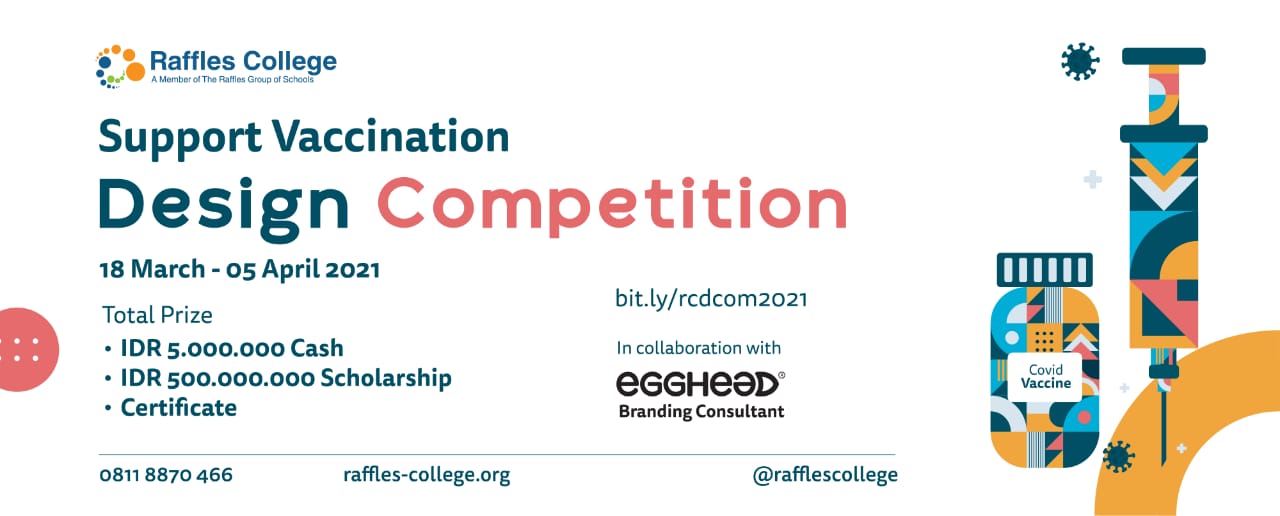 Raffles College Support Vaccination Design Competition 2021
Posted on March 31, 2021
Support our Vaccination program!!!
In order to support the vaccination program, Raffles College together with Egghead Branding Consultant held a Design Competition for high school students with the theme "Support Vaccination" which has a total prize hundred of millions rupiah.
Through this event participants has the opportunity to take part in the Design Workshop which will be hosted by Adam Mulyadi, Creative Director / Managing Partner of Egghead Branding Consultant.
For you who are into design, let's sharpen your skills, together we support the national vaccination program so that this pandemic will be over soon and do not forget our protocol.
Registration: bit.ly/rcdcom2021
Info: 0811 887 0466
Event Schedule
Workshop & briefing : Friday,26 March 2021
Project Submission : Thursday, 18 March – Monday, 5 April 2021
Finalist Announcement (IG Live) : Tuesday, 6 April 2021
Project Presentation : Thursday, 8 April 2021
Winner Announcement (IG Live) : Monday, 12 April 2021