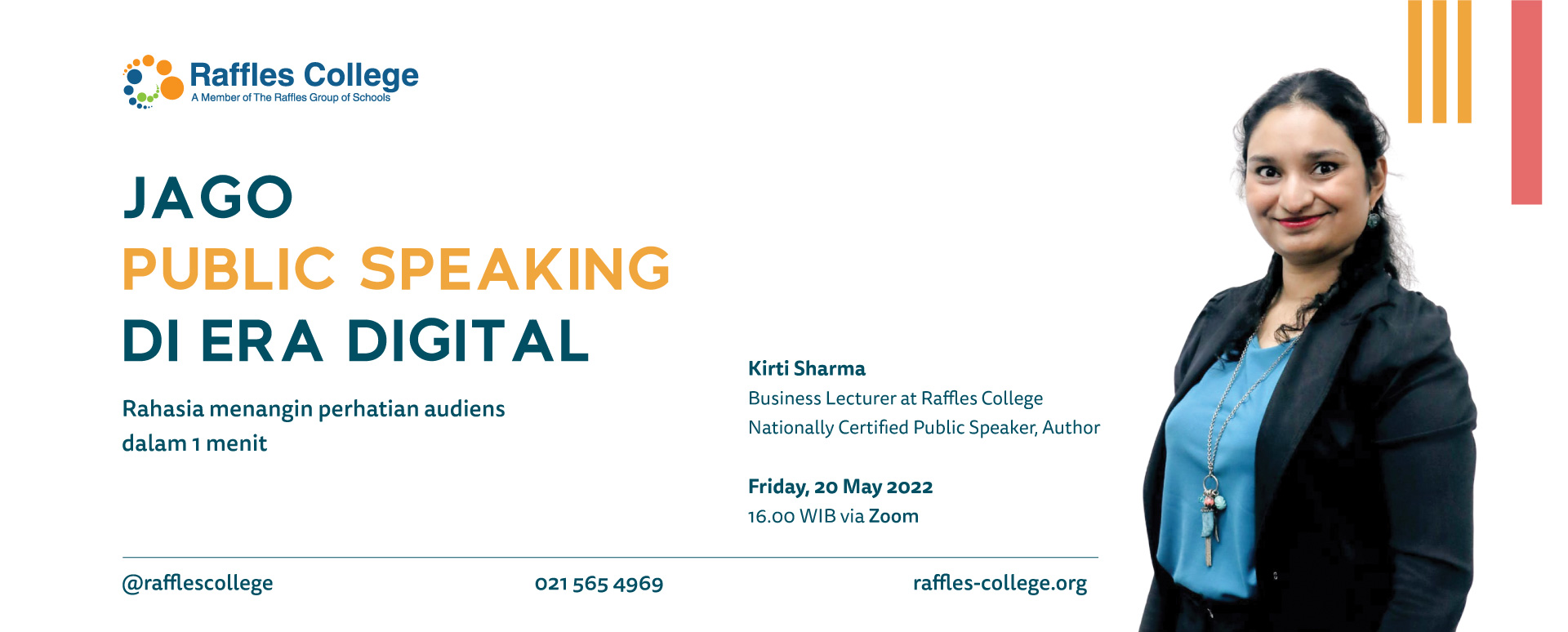 Public Speaking in a Digital Age
Posted on June 2, 2022
The ability to speak effectively in public has always been a doorway to future success, as it empowers the prepared speaker to persuade and convince others of their vision. But in the phenomenal growth of a world-wide digital community, it is now more than ever the must-have skill that beats all others.
On Friday 20 May this year Raffles College co-hosted with Universitas123 a webinar entitled "Good at Public Speaking in the Digital Age". The lead speaker at this event was Raffles College Business Lecturer Ms. Kirti Sharma, a nationally certified public speaker and well-known author.
170 high school and university students registered to join this webinar, at which Ms. Kirti explained the essential steps to public speaking: preparation, knowing your audience, practicing and delivering your very best. These are the fundamentals of public speaking. But never forget that public speaking is a skill that can be learned. Yes, it takes courage, patience, and persistence – just as you first learnt to walk.
We hope this event inspired as well as encouraged our student attendees to speak in front of a camera
So, are you ready to be the next Public Speaker?