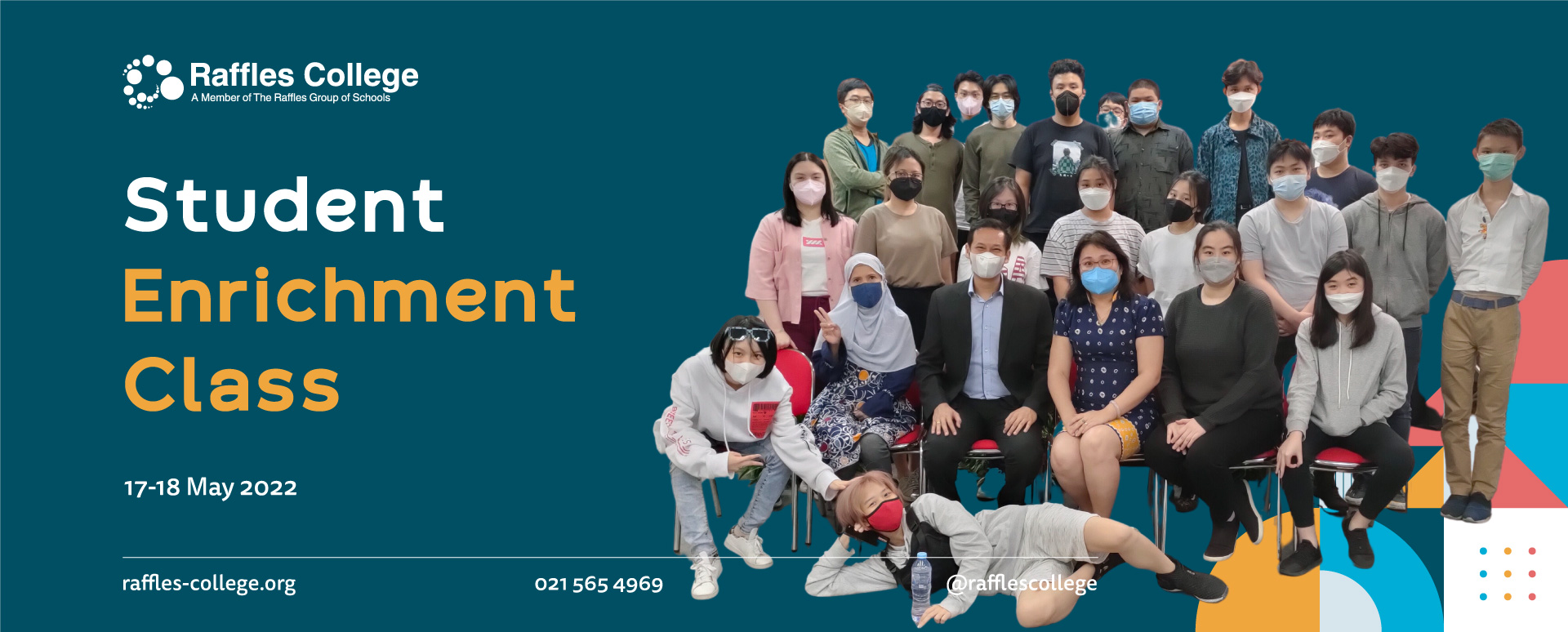 People Skills: Pathway to Success
Posted on May 20, 2022
Raffles College held a student enrichment class on 17 – 18 May under the direction of Mr David Pranata, a trainer and writer. This is a workshop offered every semester for our College Business and Design students to enhance their soft skills.
In this session Mr David shared the importance of communication, the process of sending and receiving messages. He explained about the communication mindset, a skill that can be learnt not because of talent or a trait. This workshop included games to engage students, such as "trade to win" – a game to uncover your communication mindset. To win this game, there are a view rules that the student needs to follow.
Mr David stressed that listening is the foundation of all other communication skills. Why are we such poor listeners? People tend to listen to what they want to hear, unaware of perception and bias, distractions from external, internal and selective listening. Sometimes we listen only to things that we want to hear, blocked by assumptions.
In his workshops Mr David encourages student to train themselves in listening and to ask better questions. Because he believes that to succeed in the professional world students must master not only academic, but also people skills. We have to open our minds and have the humility to learn new things in order to grow.