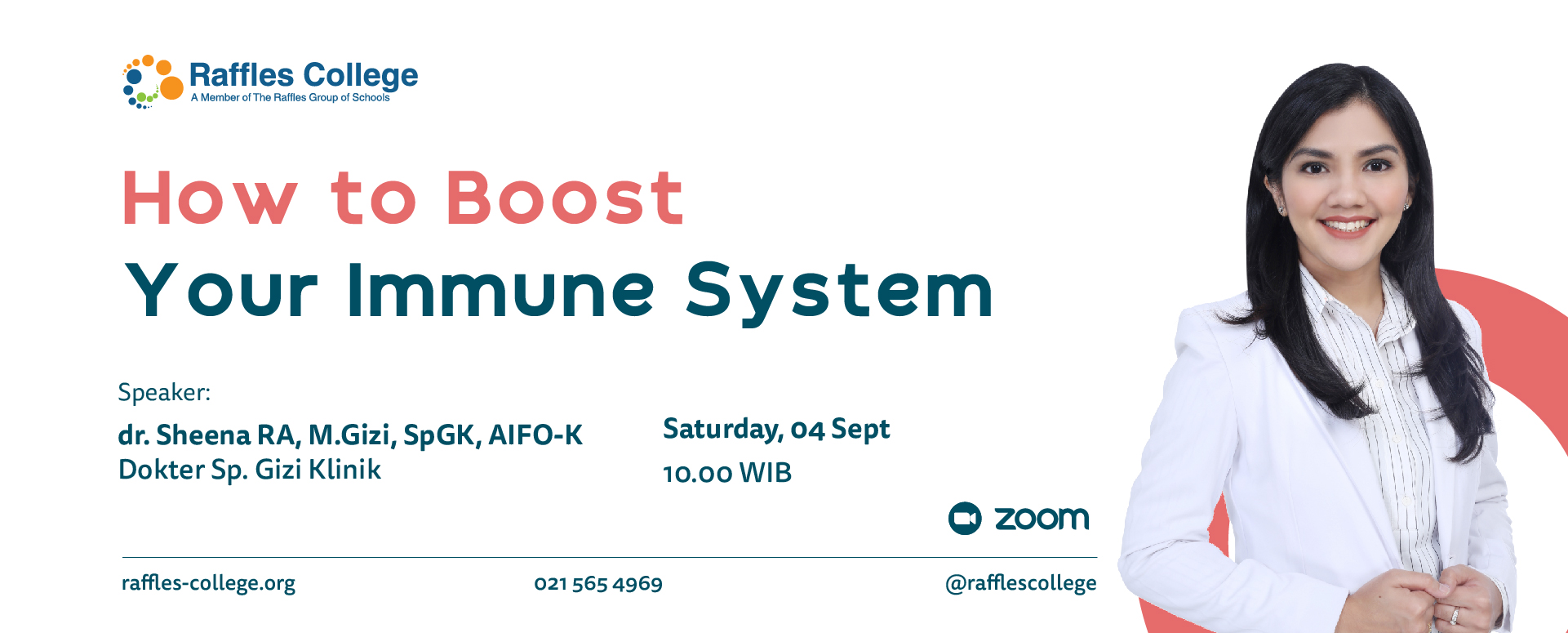 Nutrition and Vitamins to Boost the Immune System
Posted on September 4, 2021
It is important to maintain our immune system during the current pandemic; nutrition and vitamins are essential to achieve this. On 4 September 2021, Raffles College International Campus in Jakarta held a webinar with Dr Sheena RA, M.Gizi, Sp. GK, AIFO-K clinical nutrition specialist. 
In this webinar Dr Sheena spoke about the need to balance nutrition intake between protein, carbohydrates and fats. She also shared with us what vitamins, and in what quantity, we should consume to boost our immune system during the pandemic. On a daily basis we should consume:
1. Multivitamins and minerals (Vitamin B, C, E, Zinc)
2. Vitamin C: 500 – 1,500 mg per day
3. Vitamin D 1,000 – 5,000 IU per day, depending on our vitamin D level
Antioxidant
4. Omega 3: EPA +DHA 500 – 1,000 mg per day
5. Probiotic and prebiotic
This webinar is dedicated to teachers and parents for health education by Raffles College International Campus in Jakarta. The 50 participants who attended are most welcome to ask questions about nutrition and vitamins directly to Dr Sheena.
We would like to thank Dr Sheena for giving her time for this webinar, and to all our teachers and parents who attended it. We hope that through the event it we can boost our immune system with the right nutrition and vitamins to stay healthy.