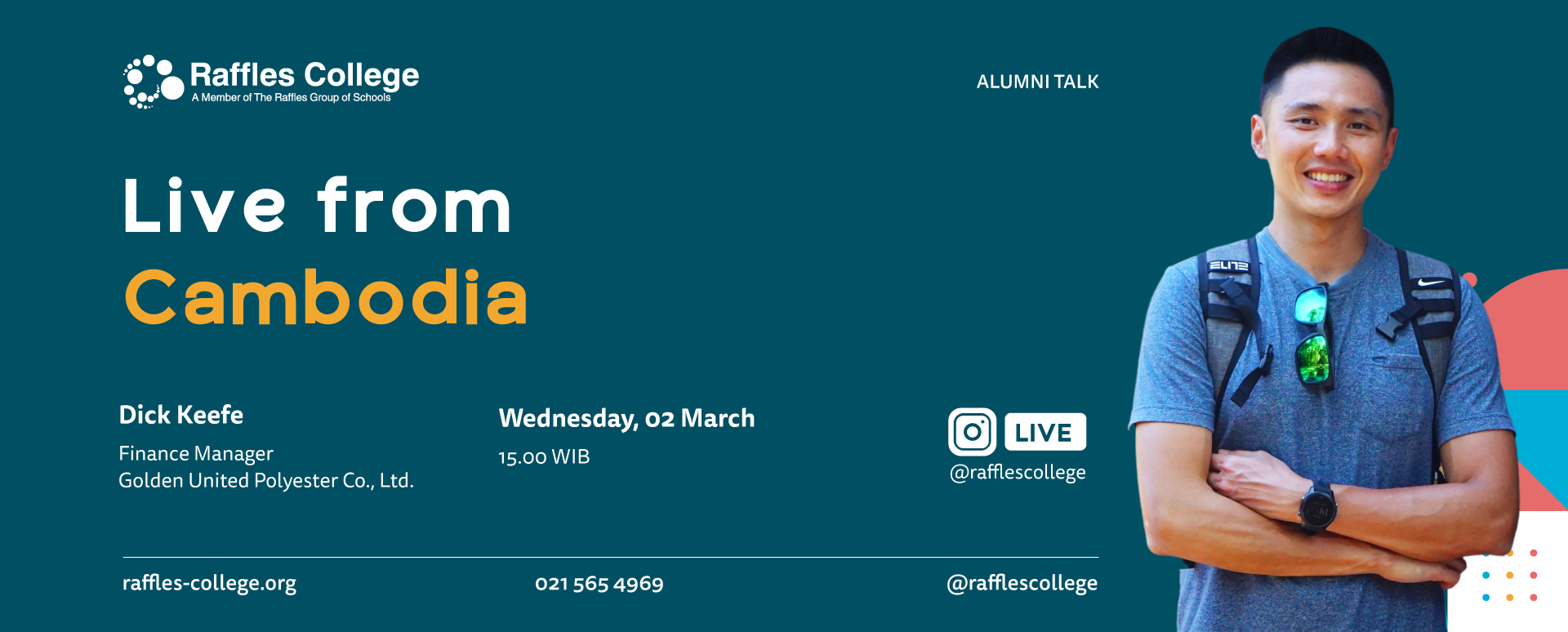 Live from Cambodia IG Live
Posted on March 3, 2022
Raffles College program enables you to have an international career or working in a multinational company. On Wednesday, 02 March 2020 at 15:00 WIB Raffles College get connected with one of the alumni in Phnom Penh, Cambodia. He is Dick Keefe a Finance Manager and a Triathlete Enthusiast.

Dick was working at Shangri-La Barr Al Jissah Resort and Spa in Muscat, Oman as a Service Excellence Manager and Labor Productivity Analyst before he started to work in Cambodia. During the Live session Dick encourage everyone to be brave and dare to take chances if they want to work overseas. He also mentions that when we are working overseas we should be humble and not be picky in doing our job.

As a Triathlete Enthusiast Dick has participated in various international Triathlon event. To compete in Triathlon competition, he must have a high discipline attitude, Dick trains consistently 6 days a week to maintain his power and endurance. In his opinion anything is achievable if we have the will to do it. Wishing our alumni all the success and to enjoy their journey.