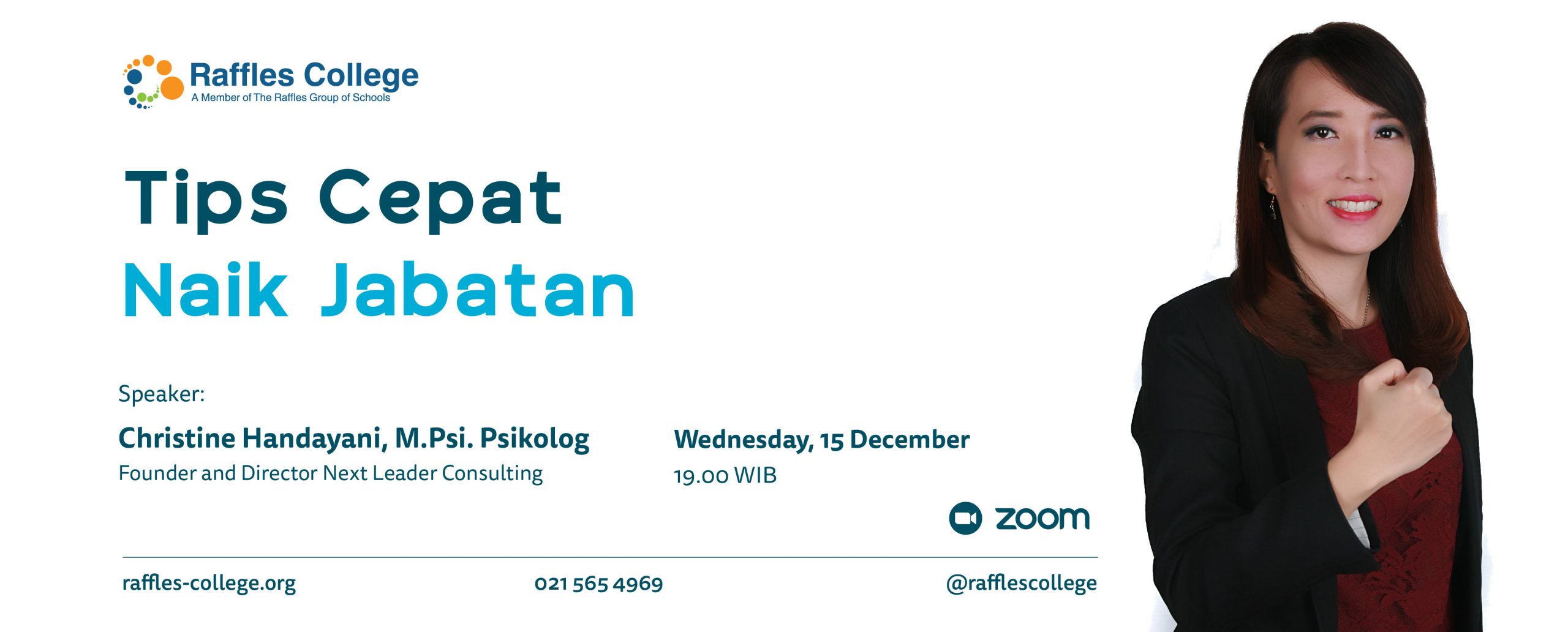 Leveling Up Your Career Webinar
Posted on December 17, 2021
Do you know that to level up your career, you should know what values to be considered as the next candidate and which strategy you should implement?
In order to inspire young professionals, Raffles College as an International Campus in West Jakarta held a webinar "Leveling Up Your Career" on 15th December 2021 at 19:00 WIB. The speaker of the webinar is Ms. Christine Handayani M.Psi. Psychologist and Human resource practitioner with 16 years of experience, a Motivator, Director and Founder of Next Leader Consulting.
During the webinar, Ms. Christine explained about the concept of Mindset, Skill and Attitude. Those are areas we should focus and balance on to level up our career. These three key points really impact and influence us on stepping up to the next level of our career.
The relationship with our Director, Manager, and Human Resource Department also becomes the important key in assessment consideration and decision making. She also mentions that having an International Degree may boost up our career. Raffles College offered full online program for professionals, where they can obtain an International Degree from UK within 28 months.
We would like to thank you to Ms. Christine for sharing her knowledge and to all participants who had spared their time to attend the webinar. We sincerely hope that the webinar brings positive impact and inspire the audience to level up their career.
Follow our Instagram @rafflescollege and LinkedIn Raffles College Indonesia for more inspiring and insightful webinar. Raffles College as an International Campus in West Jakarta is now open for 2022 enrollment. Contact us for more info!