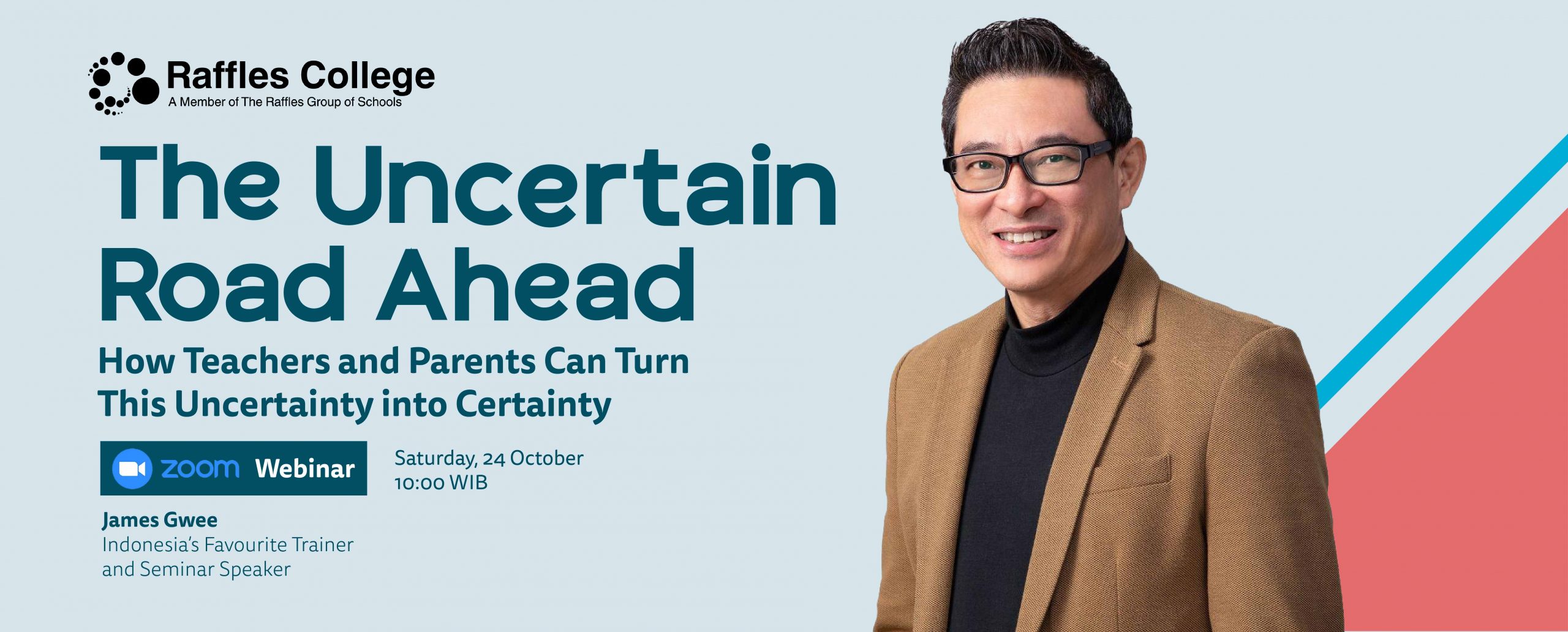 JAMES GWEE WEBINAR : THE UNCERTAIN ROAD AHEAD
Posted on March 30, 2021
The present pandemic is radically changing the way we live. From personal hygiene to zooming, digital platforms have become the only way for so many of us to work and keep fit, be educated and entertained. During this difficult time, we all need to stay focused and learn new skills fast.
On 24 October 2020, Raffles College – as an international campus in Jakarta – hosted a webinar with James Gwee, Indonesia's favorite trainer and seminar speaker. The theme of the event was how teachers and parents can turn uncertainties into certainties. The goal was to share knowledge, and motivate parents and teachers during the pandemic.
Through this webinar James Gwee – who is also a parent from Raffles College business program – shared his experience of more than 400 sessions of zooming with eager participants, showing how to create a cozy learning environment and engage with Zoom so as to look their best on video. More than 100 excited parents and teachers benefited from the webinar. We truly hope their experience will have a positive impact on all the participants. Our deepest thanks to all parents and teachers who participated; stay safe and healthy. We got this.