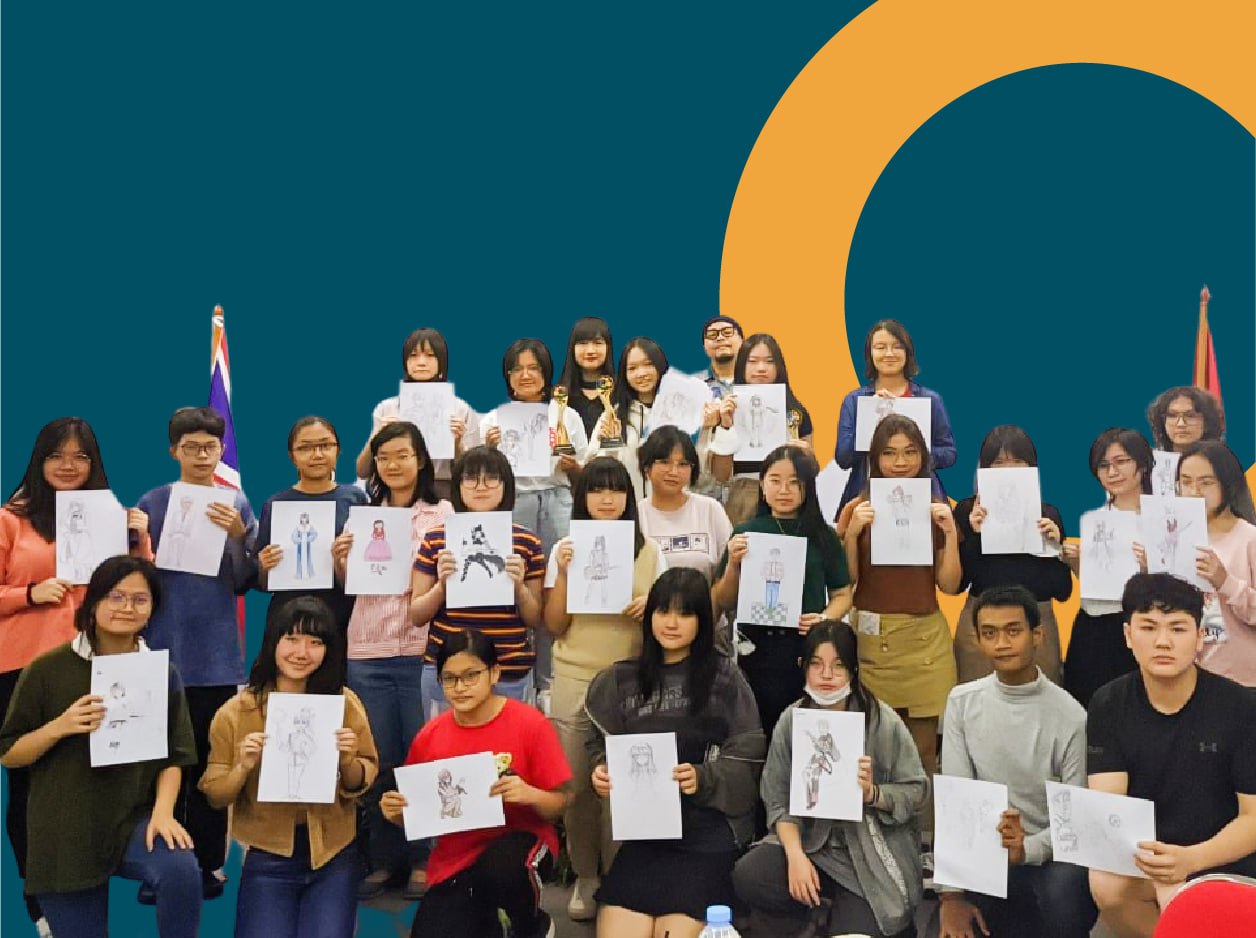 Character Design Workshop
Posted on July 11, 2023
Character design matters. Characters are much more than a visual representation of a concept or a mascot that presents a product or a study. In fact, well-made characters have personality and appeal that connect audiences with your story. To create a lovable character that will draw viewers and pique their interest in your product, website, or presentation, is in fact a very complicated process that requires a lot of knowledge and creativity. This is why we chose to conduct a Character Design Workshop on Saturday, 13 May 2023 from 10:00 AM – 01:00 PM at Raffles College International Campus.
This workshop aims to inspire and encourage high school students to be creative and to know more about the importance of graphic design specifically Character design. Ms. Novia, Raffles College design lecturer delivered the workshop. Students from various high schools attend the workshop. Through this workshop students learnt how to make a character from scratch. They learnt about Character Types, Character Stereotypes, Psychology of Colors and Shape Dynamics.
At the end of the session, they must create their own characters and the results were amazing. They have shown true talent and creativity. The top 3 best artwork received a trophy, certificate, and cash prize from Raffles College. We would like to thank all schools who participated and make this event a success, we truly hope this event will encourage all students to be more creative and innovative.
Participating Schools:
SMA Kristen Kalam Kudus
SMA Abdi Siswa Bintaro
Bina Tunas Bangsa School
SMA Kristen IPEKA Puri
Sampoerna Academy BSD
SMA Don Bosco 1
SMA Kemurnian II
Bent Tree School
SMA Katholik Ricci 1
SMAK 5 Penabur
SMA ST Kristoforus 2
SMA Santa Theresia
Beacon Academy